By: Sally Baker
Tulsa, Oklahoma is the most popular city in Oklahoma along with Oklahoma City, commonly referred to as OKC. Many who have never experienced all the things to do in Tulsa, or have never even visited, have the misconception that Tulsa is nothing more than farm lands. In fact, there are more restaurants in Tulsa than one could imagine covering every cuisine to suit every person's palate.
More than the many restaurants in Tulsa, there are plenty of things to do as well. Downtown There are a plethora of nightclubs and bars in Tulsa and South Tulsa ranging from neighborhood and dive to upscale and lounge. Popular bars in Tulsa are places like Magoo's which is famous for its pool tables and now dance floor and live music. Magoo's has seen so much change in the last decade and continues to be one of the most popular bars in Tulsa today.
Other things to do in Tulsa range from disc golf, with many popular parks in the area that provide courses, a famous drive in theater which was the same theater filmed in the movie, The Outsiders, and much more. With so much to do in Tulsa, it is no wonder why so many have made this place home after a visit or college stay. Come visit Tulsa and see just what makes this place so special!
Comments
Related Posts in Tulsa Travel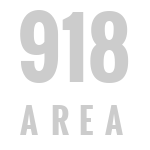 Tulsa, Oklahoma | A City Full of Fun & Entertainment